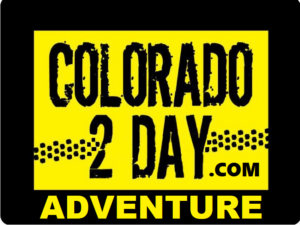 Have you ever wanted to ride motorcycles in Colorado and the Rocky Mountains or the West?
We may have the answer.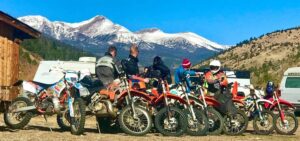 Exit Tours MC events are classic rides, the way they were in the early days.
You won't find games, talks, or seminars.
Eleven high adventure, no hassle club rides open to any competent riders from March to November in 2022.
Exit Tours MC rides will offer you challenges and scenic landscapes, and stories to tell for the rest of the year.
Most loops will take just about all day to complete.
– Michael Brown
Chief Instigator

You better know how to ride rocks if you want to ride in Colorado. After all, it is the Rocky Mountains.

Mark W
This event enabled me to ride areas and connect trails as if I was a local. The trails, scenery and camaraderie were beyond my expectations. A vacation of a lifetime –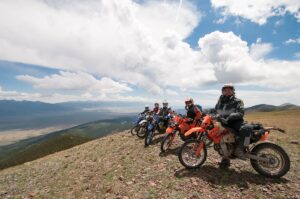 Neville C
Beyond expectations! Mike and his team really did an outstanding job organizing the ride.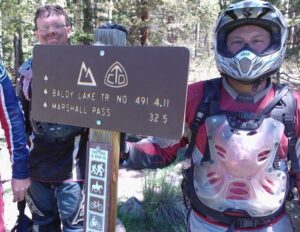 Randy M
E Ticket – An E ticket was a type of admission ticket used at the Disneyland  theme park before 1982, where it admitted the bearer to the newest, most advanced, or best rides and attractions.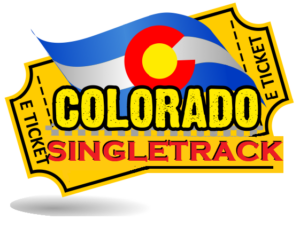 E Ticket Singletrack Trailrides in the Heart of the Rockies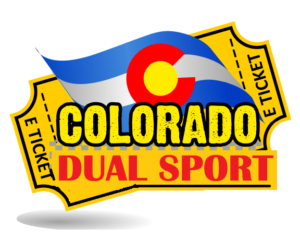 E-Ticket Dual Sport loops that are challenging or easy, your choice on most rides.
Dual Sport rides in the Heart of the Rockies, the mountains of Arizona, along the San Andreas fault or around Las Vegas.
Epic rides on mountain passes over the Continental Divide and through the watershed's of 4 major American rivers: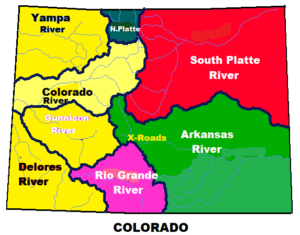 The Arkansas river

Colorado river

Rio Grande river
Platte river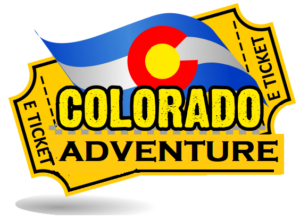 E-Ticket ADV loops are on Adventure bike suitable terrain.
All ADV loops include multiple mountain passes.
Dirt roads. 2 Track. Twisty pavement,
Some ADV loops include Jeep trails.
For 2022 in the ADV category, we will offer your choice of 2 to 7 day overnight rides.
Long loops with an overnight stops with lodging or camping on you.
Luggage portage.

Hotel and camping options and details are included with your Sign-Up confirmation.
Adventure rides are in Colorado, Arizona, Northern New Mexico and California.