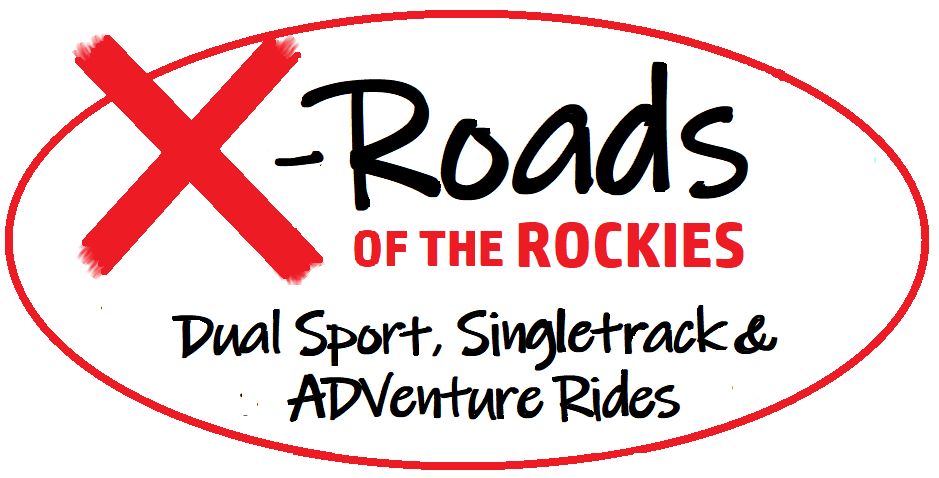 Have you ever wanted to ride motorcycles in Colorado and the Rocky Mountains?
We may have the answer.
X-Roads is a classic riding event, the way they were in the early days.
You won't find games, talks, or seminars.
X-Roads will offer you challenges and scenic landscapes and stories to tell for the rest of the year. The rides take just about all day to complete.
– Michael Brown
Chief Instigator

The 2020 version of the X-Roads of the Rockies will be held August 13-17 2020 from the Chaffee County Fairgrounds @ Crossroads of the Rockies in the Heart of the Rockies.
This ride has taken place from the Chaffee County Fairgrounds since 2012.
3 Disciplines since 2019. Dual Sport, Singletrack and Adventure Loops

ALL BELOW IS INCLUDED:
25+ loops for you to choose from
2 Track, Dirt Roads & Singletrack
< 15 % Pavement for the Dual Sport Routes
Iconic Adventure Loops
• Multiple High Mountain Pass Summit's
• Ride through the Wilderness and along the Arkansas River
2 Day Adventure Loops Available with Lodging on you
Epic Dual Sport Loops
Xtra Singletrack & Bailouts will be Available
• X-Roads will include Camping from Wednesday Aug. 12 until Monday
• Friday Night BBQ & Cash Bar, Bonfire
Saturday & Sunday Breakfast
Friday & Saturday Dinner

• Ride to Alpine Lakes and Fish* if you wish
• Hot Springs Pool down the Street. Showers Onsite
• Exit Tours Club Membership

X-Roads T-Shirt.
Finisher Pin
Camaraderie of like minded enthusiasts
• GPS tracks will be emailed. Ride with GPS club membership is included.

•$350.00  Pre-Entry includes ALL of the Above
• 75 Rider Limit: Check Website for Availability
*Fishing license recommended
Have you ever wanted to…
Travel to the high mountain lakes or traverse passes high above timberline?
Step back in history to the remote mining camps of the 1800's?
Travel over narrow gauge railroad beds converted to 4×4 roads?
Visit the first narrow gauge railroad tunnel through the continental divide?
Visit ghost towns straight out of the Wild West?
Have a blast with your family and friends in the mountains?
Rocky Mountain Jeep Rentals
has got just what you're looking for! 
You better know how to ride rocks if you want to ride in Colorado. After all, it is the Rocky Mountains.

Mark W
This event enabled me to ride areas and connect trails as if I was a local. The trails, scenery and camaraderie were beyond my expectations. A vacation of a lifetime –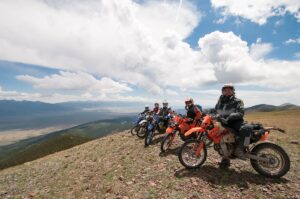 Neville C
Beyond expectations! Mike and his team really did an outstanding job organizing the ride.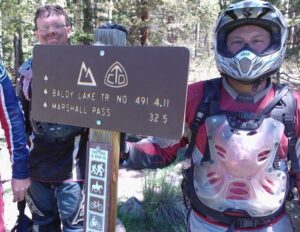 Randy M