2022 EXIT TOURS MC RIDE DATES
WHAT DO YOUR SUMMER PLANS LOOK LIKE ?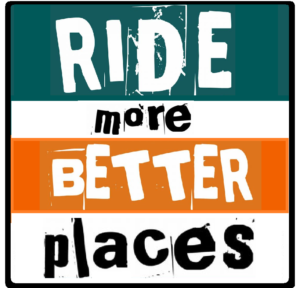 SCROLL DOWN FOR MORE INFO
WHAT DO YOUR SUMMER PLANS LOOK LIKE ?
2022 EXIT TOURS MC RIDE DATES
High adventure, no hassle club rides open to any competent riders from March to November.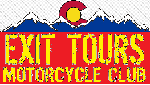 TYPICAL RIDE OUTLINE
Club Membership is $425 for 2022 and includes your first ride
Additional or subsequent rides are $299.
Your Dad, spouse or adult children may ride with a Club member for $249
All rides start and finish and camp on Private property
Self-navigation by GPS Tracks.
Multiple Loop options available on Dual Sport rides
Riders are not paying for the ride.
But for the Amenities with the ride, which could Include:
GPS Tracks

Ride with GPS Club Membership

Luggage Portage
Fuel Portage
T-Shirt
Hat
Coffee cup
Chase Truck
Chase Riders
Access to private property
Participant pin
Breakfast 
Dinners
Adult Beverages
Swag drawing
Circus Tent Rental
Event Liability Insurance
Private Property rental
Vintage Dual Sport could include Swap Meet and Bike show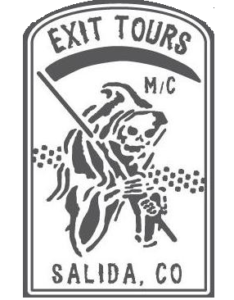 We insist all riders use the Buddy System and look out for each other.
Lodging is Not included (Camping may or may not be included)
Membership includes access to Ride with GPS Club membership

No Trail Markings
No Sweep Riders
Club Dual Sport Rides limited to 75 or fewer riders for 2022.
Club Adventure and Singletrack Rides limited to 25 or fewer for 2022
Luggage portage on point-to-point rides
No Club Membership required for Fathers Day Loop to the Alpine Tunnel

Extra-curricular activities available: Rafting and Hot Spring Pools
For 2022 Join the club for $425 and your first ride is included.
This curtails the USFS issue of paid events/ rides.
You're a club member and a ride is included with Club membership.